2023 Award Year IRGs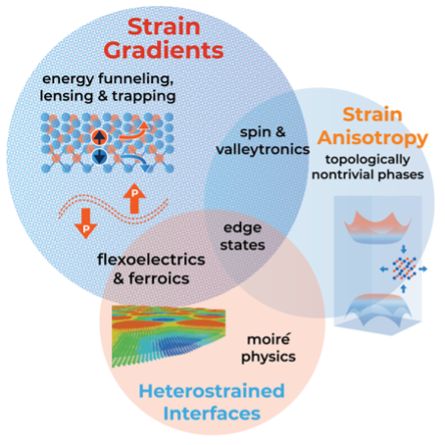 Directing Spin, Charge, and Energy with 2D Strainscapes (2023 IRG1)
The goal of our interdisciplinary team is to establish the basic science for how strainscapes (combinations of anisotropic strain, strain gradients and interfacial heterostrain) may be used to manipulate the flow of charge, spin, and energy across length scales.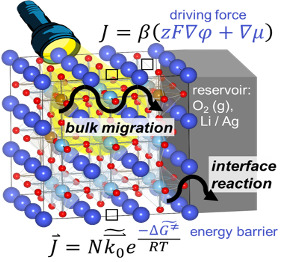 Photo-Ionics: Controlling Ion Transport and Defects with Light (2023 IRG2)
In IRG2, we are establishing the field of photo-ionics, in which electronically-mediated light-ion interactions control defect populations and macroscopic fluxes of defects and ions.
Seeds
The goal of the I-MRSEC Seed program is to bring new ideas and people into the Center. Projects can either align with current MRSEC research themes or form the foundation for new distinct directions.
2017 Award Year IRGs
The interdisciplinary team in IRG 2 seeks to address a grand challenge in materials research of bridging the electronic design capability of hard electronic materials with the soft, adaptive and three-dimensional nature of biology.
The interdisciplinary research in IRG-MAX (Metallic Antiferromagnets and the eXcitations) is designed to advance understanding of the synthesis-structure-property relationships of metallic antiferromagnetic materials.